Where it all started…

The outside of the ship can be recognised by a dazzle painting of shades of grey. When you enter the ship, you will see the modern design with atmospheric LED lighting throughout the entire ship. The ship has two plenary rooms connected through a mezzanine, which creates an intimate togetherness between the two floors. Thanks to this mezzanine, we have a theatre hall of 5 metres high!
A gigantic skylight allows us to place large objects, such as cars, on the ship for presentation. The storeys are connected by a wide staircase with LED lighting and a lift.
On the top floor, the first thing that strikes visitors is the large glass sliding doors. These doors create an optimal feeling with the water. The terrace is located on the roof of the ship and offers a panoramic view of the water.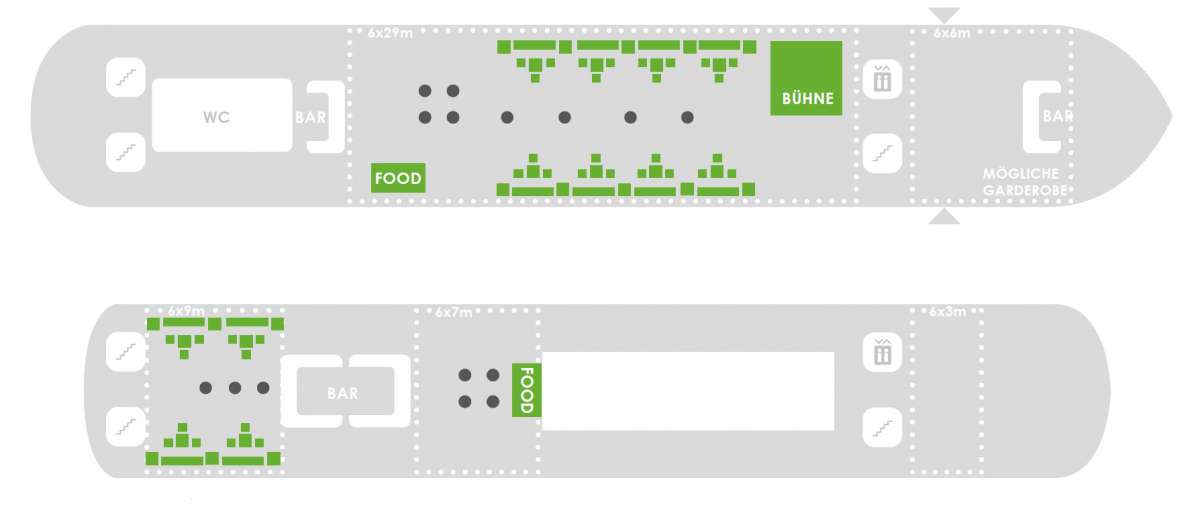 Technical facilities
5x 42" plasma screens
350 metres of LED lighting
Presentation screen: 4x3 metres + overhead projector
Electric blinds
Theatre lighting
DJ booth
D&B speaker system
Specifications
Party/reception 100-600 persons
Conference 50-200 persons
Sit-down dinner 75-250 persons
Walking dinner 100-500 persons